March 23, 2021

-

March 25, 2021
26th Annual Writer's Symposium by the Sea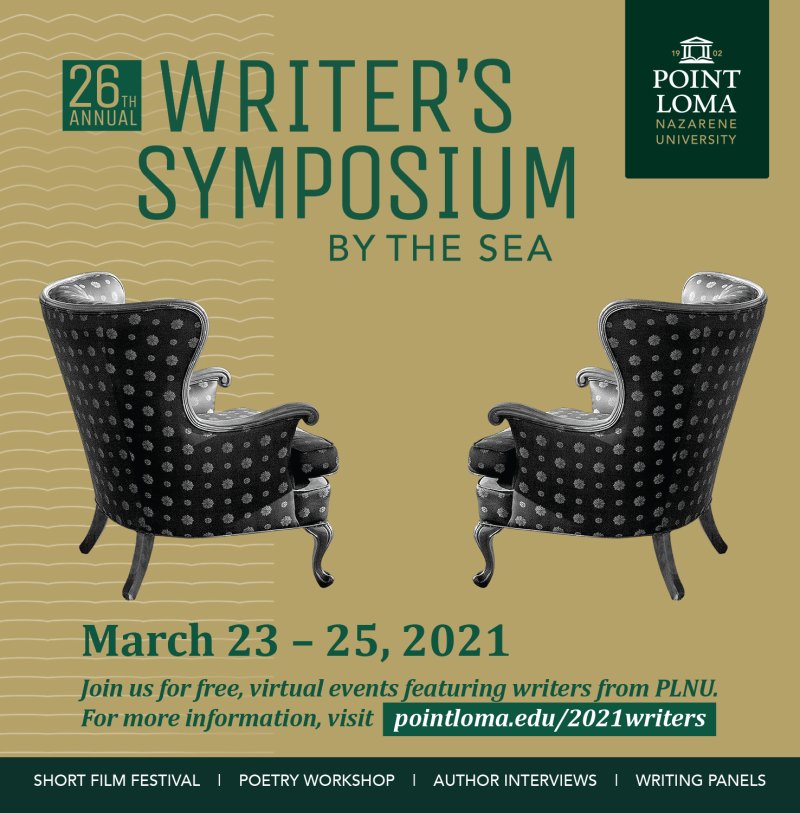 This year's Writer's Symposium by the Sea will feature excellent writers from Point Loma Nazarene University as we explore Writing that Illuminates.
This year's guests include:
Linda Beail, Carol Blessing, Max Butterfield, David Cummings, Stephen Goforth, Brad Kelle, Alain Lescart, Michael Lodahl, Rebecca Laird, Kara Lyons-Pardue, Katie Manning, Stephanie Smith Matthews, Karl Martin, Dean Nelson, Margarita Pintado Burgos, Bettina Tate Pedersen, James Wicks, Montague Williams, and Hadley Wood.
Due to restrictions placed on large gatherings due to COVID-19, this year's event will be online and free for all to attend.